Mini Library Installed at SJCS!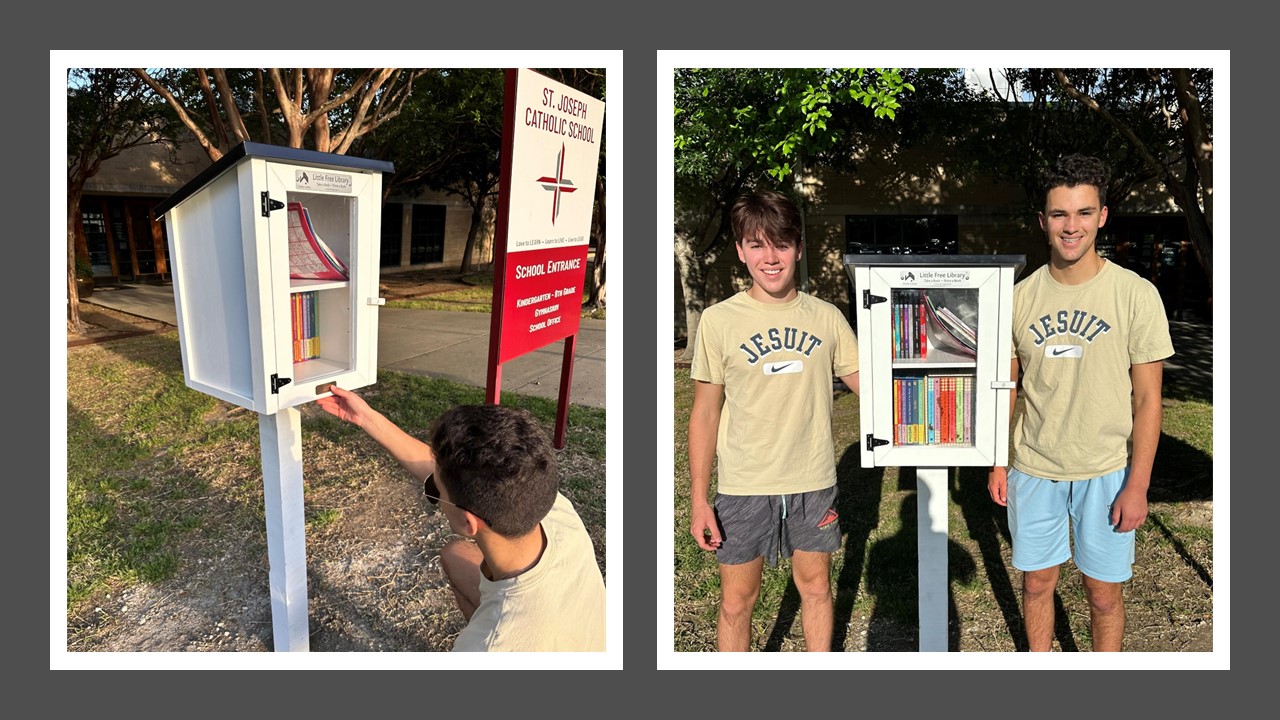 ---
Richard, his brother, and Grant (class of '20) donated and installed a new mini library for our St. Joseph community. Please borrow a book from the library (located at our school entrance) or share a book that you have already read! Thank you to these young men who have blessed us with this fun new addition to our campus!

A note from Richard...

Thank you so much for allowing my brother, neighbor, and Grant Adair to give back to the community, a community that quite literally holds the most special and exciting memories and friendships of my childhood. Every time I walk down the halls of Saint Joseph a warm sense of pleasant nostalgia fills my heart, and fun memories immediately flood my mind. Memories of the Christmas shows, field days, basketball games, pep rallies, student council, my friends, and of course my time learning! I could not have asked for a more loving and caring community! Saint Joseph will always have a special place in my heart and the heart of my family, and the mini-library is a token of our gratitude. Praying for you all always!
Richard Stanford, SJCS Class of 2020