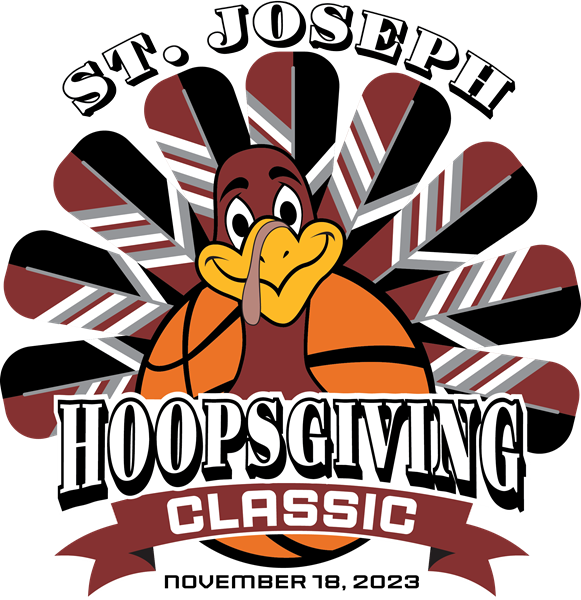 Hoopsgiving 2023
Saturday, November 18th, 2023
*Team Registration deadline: November 1, 2023*
It's that time of year again!
Make sure to register your team for this year's St. Joseph Hoopsgiving Classic!
Last year, we had an incredible turnout!
Hoopsgiving hosted 72 different boys and girls teams, totaling over 270 participants in 1st through 6th grade. Proceeds from the St. Joseph Hoopsgiving Classic went towards supporting St. Joseph Catholic School's Tuition Assistance Program, which helps those in our community who have financial challenges with enrollment.
You will not want to miss out on all of the fun this year!
Click here to see pictures from Hoopsgiving 2022!

The Annual St. Joseph Hoopsgiving Classic will be a fun-filled, double elimination 3 on 3 basketball tournament for boys and girls in
1st - 6th grade.
In addition to the 3 on 3 games, we will also have a Jaguar Shootout Competition available to the whole family as well as concessions, music and more.
TOURNAMENT REGISTRATION and INFORMATION
Thank you to our tournament sponsors!